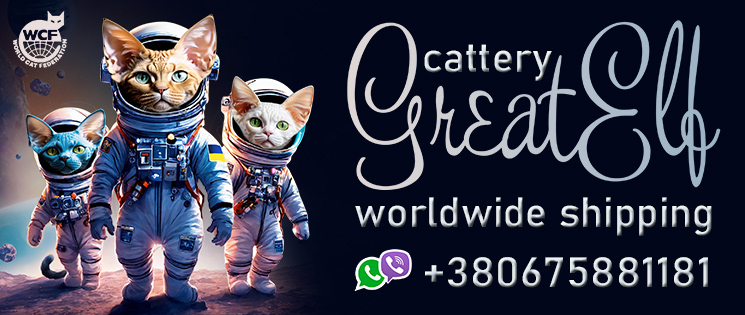 Great Elf™

Devon Rex Kittens For Sale from Ukraine

Welcome to premier chattery Great Elf™ that has been breeding high-quality Devon Rex kittens for over a decade. Our goal is to produce healthy kittens that meet the breed standards and have the wonderful personalities that Devon Rex cats are known for.

We take great pride in our breeding program and the quality of our kittens. We work closely with veterinarians to ensure that our kittens are healthy and have received all necessary vaccinations and health checks. We also prioritize their socialization, ensuring that they are well-adjusted and ready for their new homes.

At Great Elf™, we offer both pet and breeding kittens, so whether you're looking for a new furry friend or a future breeding companion, we have a kitten that's right for you. Our kittens are raised with love and care, ensuring that they are happy and healthy before they leave our cattery.

We offer delivery of our kittens from Ukraine to America, making it easier for our American customers to bring one of our adorable kittens into their homes. To inquire about availability and the cost of delivery, please contact us through messengers.

We invite you to take a look at our facebook or instagram to learn more about our cattery and the Devon Rex breed. You'll find photos of our kittens, as well as information on their care and characteristics. If you have any questions or would like to inquire about purchasing a kitten, please contact us. We will help you to find your perfect Devon Rex kitten from Great Elf™.
At the time of the going to a new home, the kennel's graduate will be:

prevented from helminths;
vaccinated;
microchipped;
accustomed to the cat litter box and scratching post;
competently socialized and accustomed to the hands.
The buyer receives with the pet:

sales contract;
veterinary passport;
instructions from the breeder.
You can pick up the kitten personally, or you can order delivery to your city. There is worldwide delivery. Delivery is paid separately.
Still have a questions? Write us to +38 067 588 11 81(there is Viber, WhatsApp, Telegram, Facebook) any day of the week from 9:00 to 22:00 (Kyiv time UTC+2).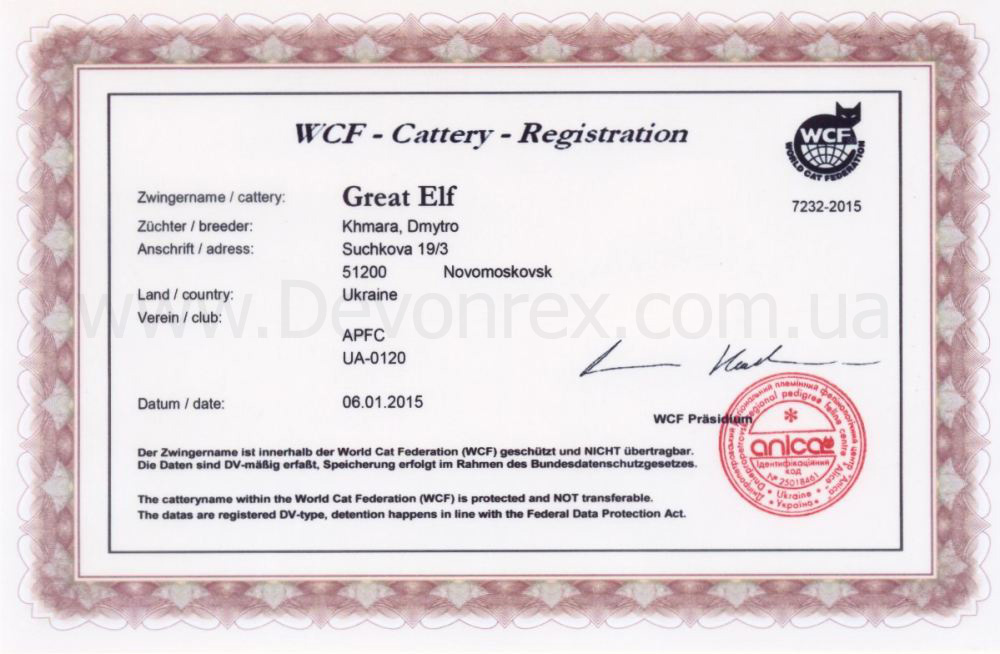 Devon Rex kittens for sale: Devon Rex boy available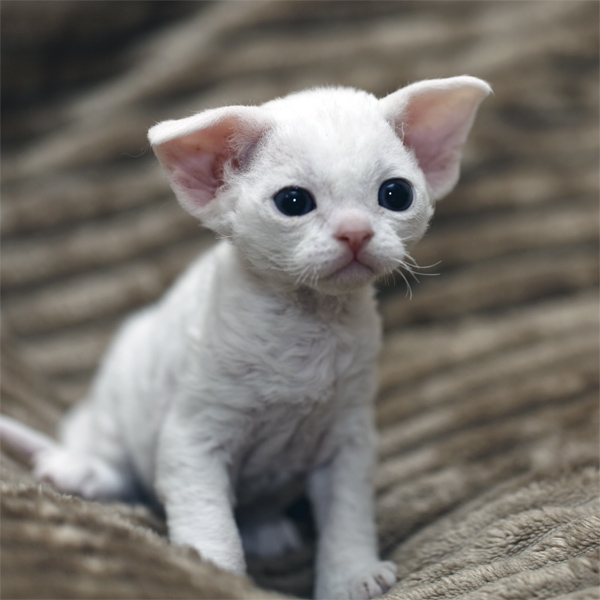 Breed: Devon Rex 
Age: 4 weeks
Sex: Male
Price: Contact Write us to +38 067 588 11 81(there is Viber, WhatsApp, Telegram, Facebook)